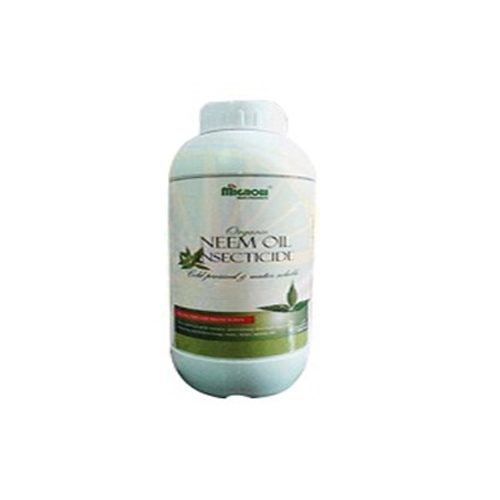 Neem Oil
Product Description
We offer qualitative range of Neem Oil that is extracted from the kernel of neem tree seed by cold processing method without using chemicals, heat and petrochemicals. It is mainly used by cosmetic industries, pharmaceuticals industries and food processing industries. Acknowledged by our clients, as it is very helpful in treating acne, tuberculosis, leprosy, fever and malaria. Best known for its purity and accurate composition, the provided Neem Oil is easily procurable at best of market prices.
BENEFITS
Complete crop care solution.
Broad spectrum and easy to use.
Best Repellent and antifeedant action
100% Herbal and best suited for organic farming.
Compatible with all kinds of fertilizers.
Do not develop resistance in insects.
Recommended crops: All Crops, vegetables, fruit, flower & exotic plants
Dosage: 2 -3 ml per Liter water.
Packaging available : 100ml, 250ml, 500ml, 1L, 50L, 200L
Contact Us
H1, Efc Business Center, Marisoft- East, 7th Floor, Marigold It Part, Kalyani Nagar,, Pune, Maharashtra, 411014, India